Warren James Jewellers:
Spread the Sparkle Campaign
Our Facebook campaign, 'Spread the Sparkle', for Warren James was designed to encourage consumers to share their fondest memories and nominate a loved one that they felt deserved some sparkle in their life. Each week, jewellery was gifted to the most stand-out stories to help celebrate the memories shared on the page.
We wanted to create an ownable campaign to break away from the perceived 'budget brand' of Warren James whilst also driving traffic to the website. Our objective was to inject more personality into the brand's Facebook profile and create points of interest beyond discounted prices.
Jewellery plays a big part in a person's life at the most emotional of times. Birthdays, anniversaries and weddings are all significant milestones when jewellery is used to preserve these precious moments. Utilising this concept, Truth developed a digital approach for Warren James that would move it from offer-driven content and tap into the sentimental value that jewellery can hold.
The quality of Warren James' products rivals that of more expensive brands but its core audience was typically the more budget-conscious shopper with less disposable cash to spend. Expanding its target audience was thus a key objective of our campaign - presenting the brand as less of a commodity reseller and more of a well-loved retail experience amongst consumers of varying tastes and budgets.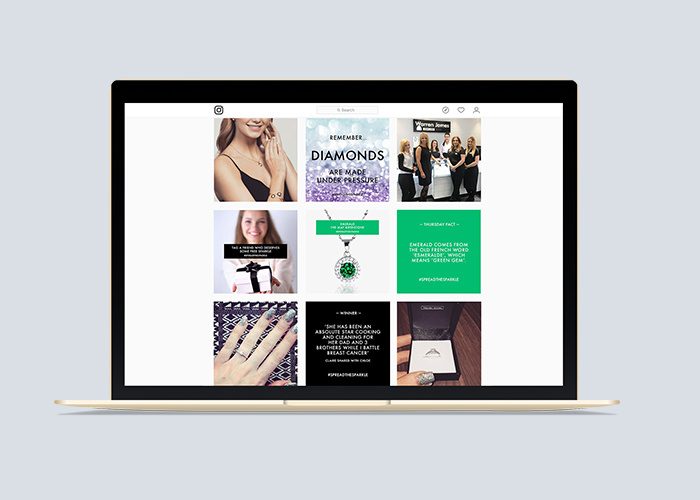 Truth created an entirely new content strategy, tone of voice and visual experience, including the design and implementation of new brand assets to reflect the genuine quality of the products. Assets included:
– Fun facts / style tips
– Inspirational quotes
– Competitions
– Product comparisons

The Results
–
Our 4-week Christmas campaign achieved: